100+ Women Who Care- NRV will be at our #networkblast on March 8th to show us what and how they give back to the community.
100 or more people from the New River Valley (VA) coming together quarterly to support local charities and raise up to $10K per quarter.
An easy concept, simple enough.
Meet 4 times a year, donate $25 and BAM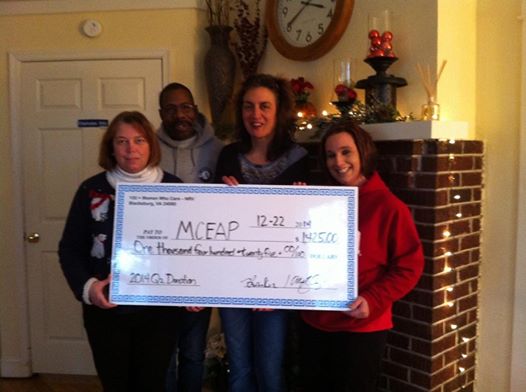 Montgomery County Emergency Assistance Program
$1425 from 100+ Women Who Care- NRV
Stop by and meet and learn more about this awesome organization.